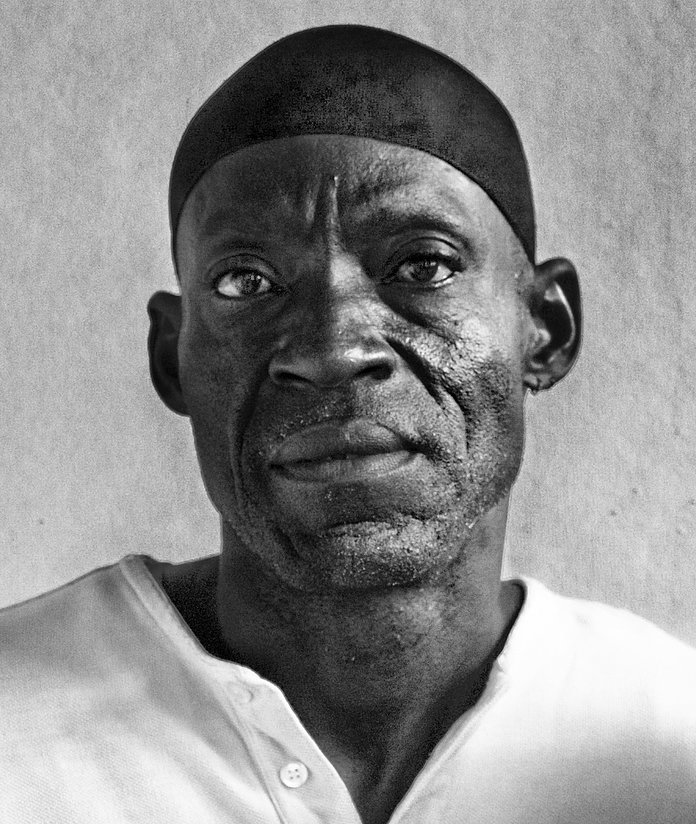 "I attended the premiere of Never Fight a Shark in Water. The story of Mr. Bright's experience through the judicial system and Department of Corrections of Louisiana was depicted as a greatly emotional story. The impact that prison experiences have on people and families (especially of those wrongfully convicted) is a journey of uncertainty, loneliness, and a test of faith. The exposure of the wrongful convictions and the incarceration of innocent people is a step needed for criminal justice reform and acknowledging the civil rights in our society."
"This play is riveting and filled with emotion."
"A gripping story that will stir the emotions of the audience. How could this happen? How could he persevere? How can the system be improved? The play calls for further discussion of evidence gathering, legal representation and providing follow-up assistance to those who are exonerated."
"Seeing Gregory Bright's story told on stage in his own words was incredibly moving. This is a beautiful work of truth, assembled masterfully, and told well. The staging truly brought the story to life and gave food for thought to issues of justice and forgiveness."
"This play is a revelation about injustice and an incentive to reform."
"Never Fight a Shark in Water is that rarest of all works of art: one that stands alone on its own merits while also offering us an unblinking look at one of our great societal injustices. See it if you want to understand wrongful convictions; see it if you want to understand how a man can rise above illiteracy and anger to free himself from prison and become a model to us all. But mostly see it because Greg Bright's words, shaped by Lara Naughton, form an extraordinary theater experience. You will not see a better-written, better-acted play."
"It was probably the most moving and beautifully performed piece of work I've ever seen."
"Prepare to be moved by the injustices of our society and inspired by the resilience of the human soul."
"Never Fight a Shark in Water is Lara Naughton's beautiful rendition of Gregory Bright's story of over twenty-seven years of incarceration for a crime he did not commit.  It is haunting, shocking, and deeply moving.  There are also moments of great humor, created by the irony of some events in Bright's twenty-seven year odyssey in Angola prison--one of the darkest places in America.  In the performance I attended, Mr. Bright performed his own story, displaying great range and craft as an actor. Bright has a compelling presence on stage, and, without question, terrific authenticity. The play was staged in a simple, yet eloquent manner by Ms. Naughton. It was a thrilling and memorable evening of theatre." ~Dr. Bruce Levitt, Professor, Dept of Performing and Media Arts, Cornell University; Facilitator, Phoenix Players Theatre Group, Auburn Correctional Facility
"Never Fight a Shark in Water is the story of a remarkable man whose unfathomable experiences spotlight the gross injustices within the legal and criminal justice systems. It is through Gregory Bright's inner strength and fortitude that he is able to share his story with unwavering honesty. He teaches how forgiveness, including and especially self-forgiveness, was the road to the discovery of his emotional and spiritual liberation and which eventually led to his exoneration and release from prison. Bearing witness to his narrative is heart changing." ~Kathie Falgitano, Auburn, NY
Never Fight a Shark in Water is a documentary stage play written and directed by Lara Naughton, and performed by Gregory Bright himself. The play uses Bright's own words to tell his horrifying story of wrongful incarceration, and at the same time to share the uplifting spiritual story of Bright's journey to forgiveness and freedom.
On Halloween weekend, 1975, a 15-year-old was killed in the Calliope Projects in New Orleans. Gregory Bright, 20 years old at the time, was arrested along with a co-defendant he had never met before, charged with 2nd degree murder, wrongfully convicted, and sentenced to life in Louisiana State Penitentiary at Angola without the possibility of parole or suspension of sentence. Bright, who was illiterate when he entered prison, taught himself to read, then taught himself the law, getting his appeals all the way to the State Supreme Court before a lawyer from the Innocence Project New Orleans stepped in to help unravel the case. It took Gregory Bright 27 ½ years to prove his innocence and come home.
Lara Naughton and Gregory Bright collaborated for years, documenting Bright's experiences through interviews, personal writings, Theatre of the Oppressed techniques, Traumatic Incident Reduction techniques, news articles, legal transcripts, court documents and more.
Says Bright, "The odds were against me, but it's like my main man Wing Ding used to say when we was in prison: Never fight a shark in water, get him on land and you got him. Well, it took me 27 ½ years but I finally got that shark on land."
Gregory Bright has performed Never Fight a Shark in Water across the country, and is available for bookings.
For more information about the stage play, or to book the show for your venue, contact Lara Naughton.